Accessing Recordings of Hearings
The following docket entry indicates that an audio recording of a hearing is available to download:
To access an audio file
Open the PDF document by clicking on the document number.

Click the attachments (paper clip) icon on the left side of the application. The panel will expand. Double click the mp3 file to open it in your media player.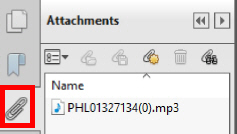 If you do not see the attachments icon:
In Adobe Acrobat:
Click View > Show/Hide > Navigation Panes > Attachments: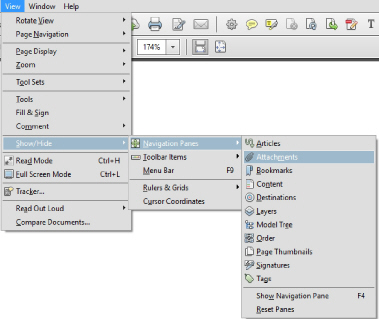 In Acrobat Reader: 
Click the Adobe symbol in the floating menu at the bottom of the page:

The Attachments icon will appear on the left side of the page.